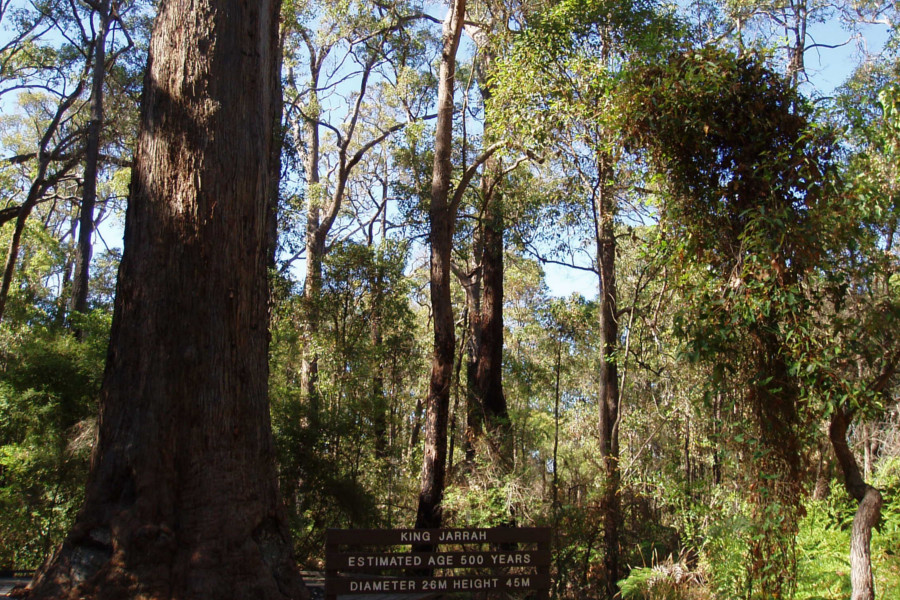 Eucapyptus marginata is a remarkable hardwood tree that grows natively in Western Australia. Called Jarrah by Indigenous Australians, this timber's durability, workability and beauty made it the material of choice for Perth's grand timber projects during the early 19th century. Even until the 1980s, Jarrah timber was still the main material for roofing and floorboards of many Western Australian homes.
There is good reason for Jarrah's enduring popularity for engineering applications. Its durability and strength made it the reliable choice and the ideal timber for industrial-scale building applications. It is naturally resistant to insect attack and rot and can last for decades. Jarrah has been used in wharves, railroads, bridges, road bases and other applications that require the material to stand up to the excessive wear-and-tear of heavy use.
At the same time, Jarrah is easy to work with, even when seasoned. It can easily be machined and turned. This makes it ideal for timber furniture production.
In terms of visual appeal Jarrah delivers, too. Its colour ranges from a salmony pink all the way to a luscious ebony that many swear is mottled by inlaid gold flecks. Craftsmen love its flexibility and the options that are available to them when working with this timber.
For these and many other reasons that Jarrah timber is much sought after for decking. Its durability and resistance to insects and rot make it especially suitable for low-level decks. These same properties also make it a good solution for outdoor stairs that tend to suffer from wear and tear of continuous and heavy use.
Jarrah's good looks make this remarkable timber species a strong candidate for decking boards. It also has a very distinct wavy grain that forms an interesting "fiddle" pattern. Jarrah timber gives you a stunning deck that withstands extreme weather, insects and rot while at the same will give you, your family and your guests endless hours of relaxation and enjoyment.