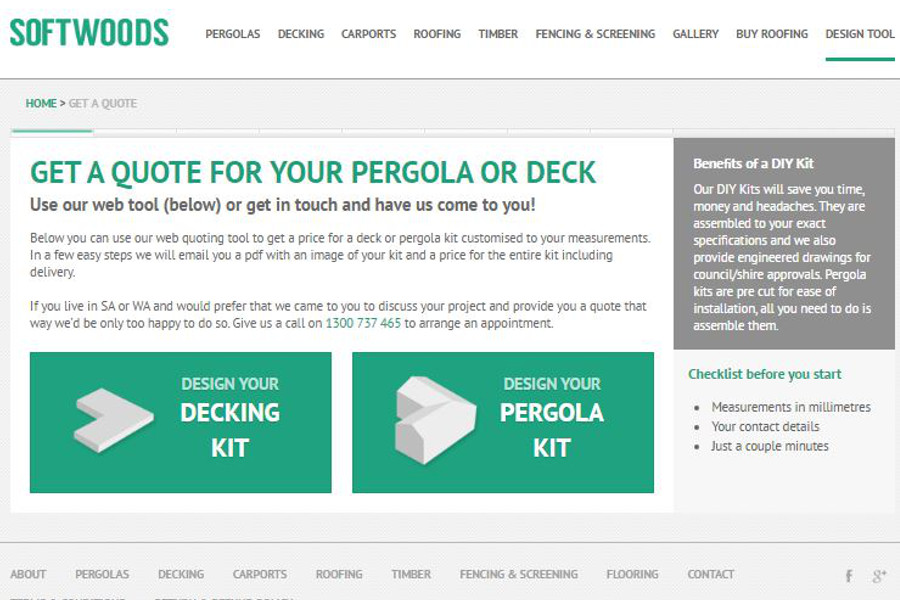 Are you looking for a tool that gives you an idea of how much, more or less, it would cost to build the deck you have just designed? That's precisely what the Softwoods Online Design Tool is; it's a capable decking calculator. And much more.
Select Your Shape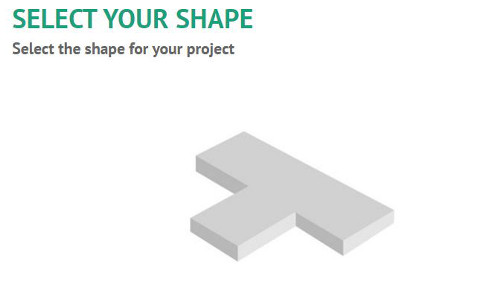 The design tool first asks you to select the shape of your deck. Softwoods presents you with three shapes: rectangular, L-shaped and T-shaped. While decks can be built in practically any shape you fancy, these three are the optimal configurations for functionality and cost. From these three, select the shape that harmonises best with the lines of your home.
For example, if your home or property features complex shapes and lines, a rectangular deck may provide a stabilising effect and create a more balanced feel. Conversely, a plain home may be made more exciting by an irregularly shaped deck. Likewise, if you intend to build a structure that is attached to and wraps around your home, an L-shaped deck is what you want.
Provide Your Dimensions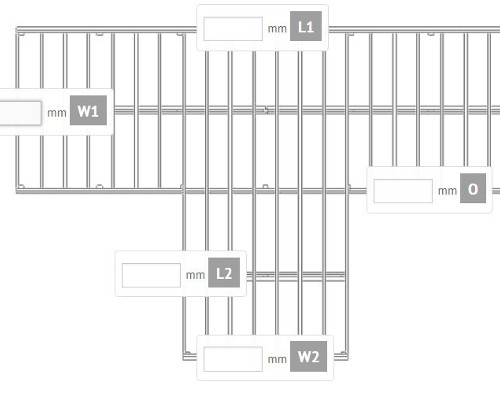 You have your shape, now the decking calculator needs to know its dimensions. The design tool will ask you to input the measurement of each of the sides as well as the height of the deck, in millimetres.
Select Decking Timber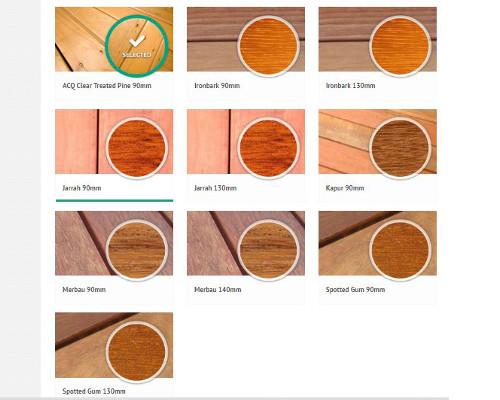 Specifying the variety of timber to use for your deck allows us to complete the costing of your deck. Select from among ten timber species that include treated Pine, Ironbark, Jarrah, Kapur, Merbau and Spotted Gum.
Additional Information
Finally, you need to provide your contact information. This lets us calculate freight charges to round up your price quotation and also allows us to calculate wind zones and other details to properly engineer your structure.
Getting Your Price Quote
When all of these have been submitted, the system feeds the information into an automated design tool that generates the drawings of your kit, a complete list of materials, parts and accessories with the corresponding costs and a price quote that includes delivery costs. You will receive in your email a PDF file with all this information.
The Next Step
When you have received your quote from the decking calculator, everything is now up to you. Get in touch with Softwoods if you would like to proceed, or if you have any questions or concerns regarding this.