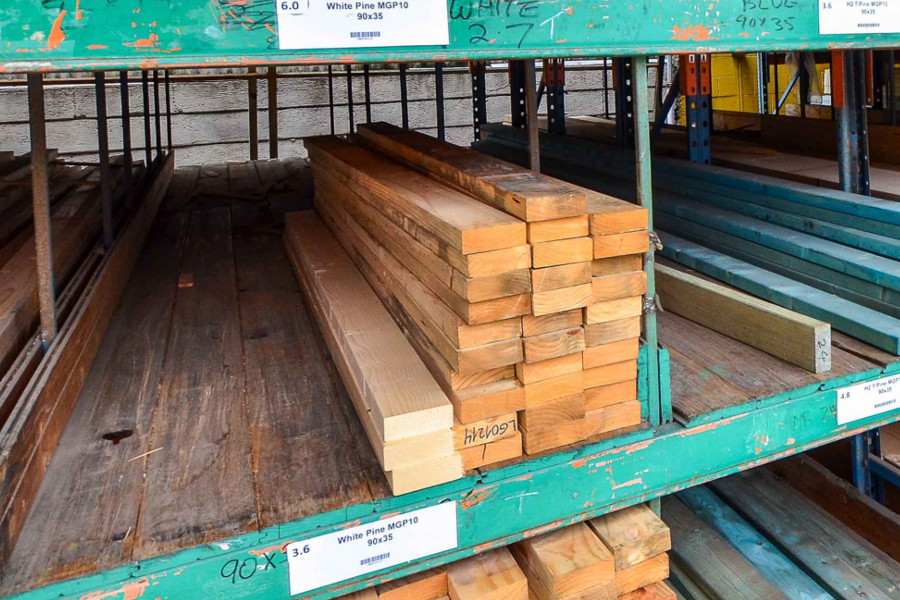 Treated pine sizes vary depending on their intended purpose. Softwoods carry timber in varying lengths and sizes and can also pre-cut the timber according to your design specifications.
Treated Pine Timber Has Its Advantages
Treated pine timber commonly comes from Radiata, the dominant species grown in Australia's industrial plantations. It is abundant, affordable, has minimal impact on the environment and totally suited for use as decking material. As a bonus, treated pine timber comes in regular lengths and sizes so it gives your timber structure a consistency that may be difficult to achieve using other timber species. And since it stains well it is easy to work with.
Decking With Treated Pine Timber
The advantages of using treated pine timber make for a highly versatile decking material. In fact, it has always been a favourite of builders. Treated timber is suitable to use for posts. It is also the go-to material for decking substructure. And it does very well when used for railings, screening, cladding and for decking boards.
Treated Pine Sizes
Standard timber lengths (in metres) are 0.9, 1.2, 1.5, 1.8, 2.1, 2.4, 2.7, 3.0, 3.6, 4.2, 4.8, 5.4 and 6.0. Softwoods treated pine generally come in these lengths but do note that not all sizes are available at all lengths.
Dimensions for post timber (in millimetres) range from 88×88 to 120×120.
Timber for screens range from 42×19 to 140×19.
Channel and handrail material range from 66×30 to 88×42.
And finally, treated pine timber for decking boards range from 70×22 to 90×22.
For more detailed information on treated pine sizes, check out the Softwoods site for standard timber size measurements.
Customising Treated Pine Sizes
There is also a way for you to get the right timber sizes for your decking project. Enter your design dimensions in Softwoods' online design tool and have your treated pine timber cut to the exact size you need and delivered right to your doorstep.