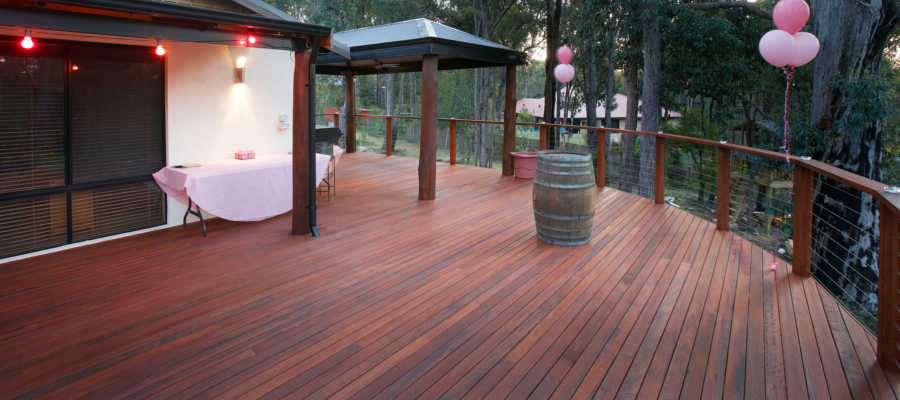 You need to regularly stain your deck to help it resist the elements, protect it from the wear and tear of daily use and to keep it looking great. You can stain an old deck any time, but when you have just built a new outdoor extension, do you need to wait some time before staining it? If so, how long do you need to wait?
Most stain suppliers and contractors will tell you, yes, you need to wait several weeks to weather the timber before you apply the stain to it. Our experience (and we've had over three decades of this) tells us otherwise. Weathering allows the chemicals, oils and moisture to dry out, making the timber more receptive to the stain and sealer. But leaving the deck to weather for several weeks makes the timber look old and worn as the colour in the timber fades, especially when your deck is exposed to the elements.
Instead of leaving the timber to weather, we recommend applying Intergrain Powerprep, a powerful liquid remover, and then following this up with Intergrain Reviva, a strong timber cleaner. These two, when used in combination, take care of preparing the timber and allow you to avoid having to weather your deck before staining.
The timber is now ready to absorb the stain and sealer and you can apply your chosen finish. Here are some more tips on staining your deck.